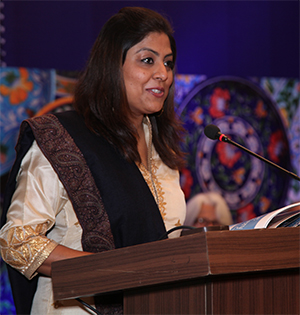 founder
Mrs. Nupur Bordia
Nupur Bordia is the Futuristic CEO of Neerja International Inc. She currently takes care of Marketing & Correspondence of Neerja International Inc and Neerja Design Studio. A multi-linguist, she is proficient and has a good command on the Japanese language as well.   A very adjustable personality as well a go-getter who has taken forth the dreams of her mother-in-law Leela Bordia in projecting and expanding the Jaipur Blue Pottery Craft to the farthest corners of the globe. 
Born in 1983, she had her schooling from Mayo College for Girls, Ajmer. She completed her graduation from ICG, Jaipur. She joined the Wellingkar Institute of Management, Bombay for her MBA. For her MBA 2nd Year, she went to Hamamatsu University, Japan.
She got married in 2007 to Apurv Bordia and is the proud mother of 2 doting daughters Myra and Ryma.